.:Shannon's Home Page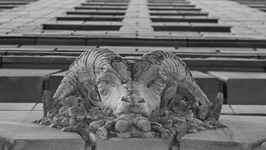 Shannon Kane-Saenz
Senior Database Engineer
Data Governance Implementation Manager
Amateur Photographer
My name is Shannon Kane-Saenz and I am a professional Database Engineer with over 10 years experience. As you can see from my resume' I have built my career developing solutions using the Microsoft Development Platform. My areas of expertise are SSIS, SSAS, Automated ETL, dynamic t-sql, data flow optimization, performance optimization, and advanced stored procedures. The majority of my career has been focused on Data Integration, Business Intelligence solutions and Data warehousing.
I have experience providing complex solutions for data integration, data automation, reverse engineering existing solutions, supporting reporting teams, BI dashboard teams and software development teams. If desired, I can approach the support I offer you with a focus on training and long term sustainability. What I call the "Teaching you to fish" methodology. Or I can simply get the job done. The solutions I create are reusable, re-entrant, portable, fully annotated, and coded for performance from the start. When I reverse engineer existing solutions I have often been tasked with also documenting those solutions. As a developer I have been in the customer service business for over 10 years. I understand the needs of my clients and how to help them achieve their goals. My programming experience covers a wide range of languages and development philosophies that include project management; business needs analysis, budget management, and iterative application design and development.
In addition to years of successful development I also have experience as a process engineer, technical lead, sustain lead, DBA, data governance engineer and remote workforce manager. This gives me the edge over most other developers because I consider the impact the solution will have on the entire organization. How will their IT department/Help Desk support the solution going forward. How will maintenance be handled? What types of scalability challenges need to be considered? Are there any known milestones in the next 5 years that need to be considered to ensure a smooth change management? I have also worked remotely out of my home office for over 10 years. I've learned how to manage projects, people and communications in a remote environment. Let's chat about how I can help your organization meet their goals.